Posted by musovern on Feb 3rd, 2020 in Apple, Vintage Computers | 0 comments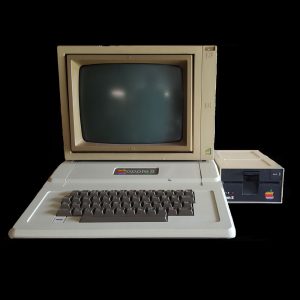 The Apple II+ was the successor of the Apple II.
It was fully compatible with the Apple II, however it had some new features: a new ROM containing the AppleSoft Basic (floating point version written by Microsoft), a new auto-start (store in ROM) for easier start-up and screen editing, 48 KB RAM, text modes were the same as the Apple II, but the graphic modes were enhanced. They're the same as the Apple IIe: 16 colours with low resolution and 6 colours with high resolution. In fact the 6-colour mode was also available on the Apple II since revision 1 of the motherboard.
The Apple II+ was sold in Europe as the Apple II Europlus, which could display video in European PAL format, and had ESC sequences for european letters. It was followed by the Apple IIe.
NAME: APPLE II+
MANUFACTURER: Apple
TYPE: Home Computer
ORIGIN: U.S.A.
YEAR: June 1979
END OF PRODUCTION: 1983
BUILT IN LANGUAGE: AppleSoft Basic (Microsoft F.P. version)
KEYBOARD: Full-stroke keyboard
CPU: MOS 6502
SPEED: 1 MHz
RAM: 48 KB (64 KB max. with language card)
ROM: 12 KB
TEXT MODES: 40 x 24, 80 x 24 (with 80-column card)
GRAPHIC MODES: 40 x 40-48 (16 colors), 280 x 192 (6 colors)
COLOURS: 16
SOUND: One channel beeper
SIZE / WEIGHT: 39.2 (W) x 45.4 (D) x 11.8 (H) cm
I/O PORTS: Composite monitor, Internal slots (8), Tape recorder In/Out jacks
BUILT IN MEDIA: None
OS: DOS 3.2.1
POWER SUPPLY: Built-in switching power supply unit
PERIPHERALS: All Apple and third-parties cards and peripherals
PRICE: $1195 (1979, USA
At present have repaired power supply and cleaned the unit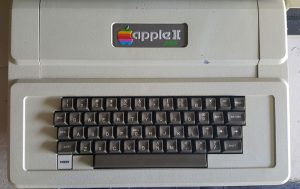 Need to get video output going, currently not working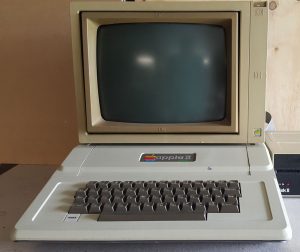 Did a ROM replacement made up some 2716 ROM's that I burned the Apple monitor and Apple soft in and used a spare inverter on the board with a couple of bog wire.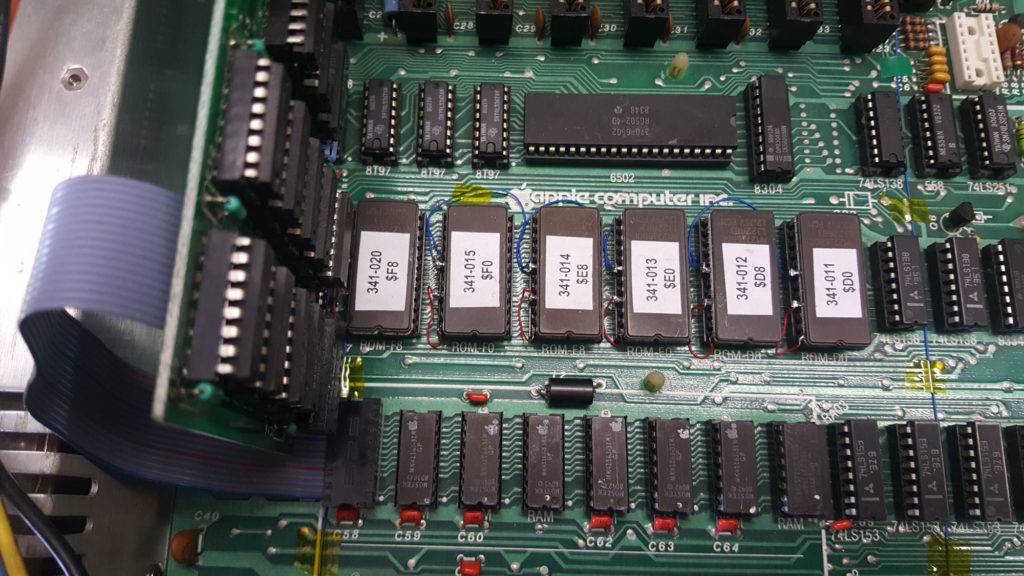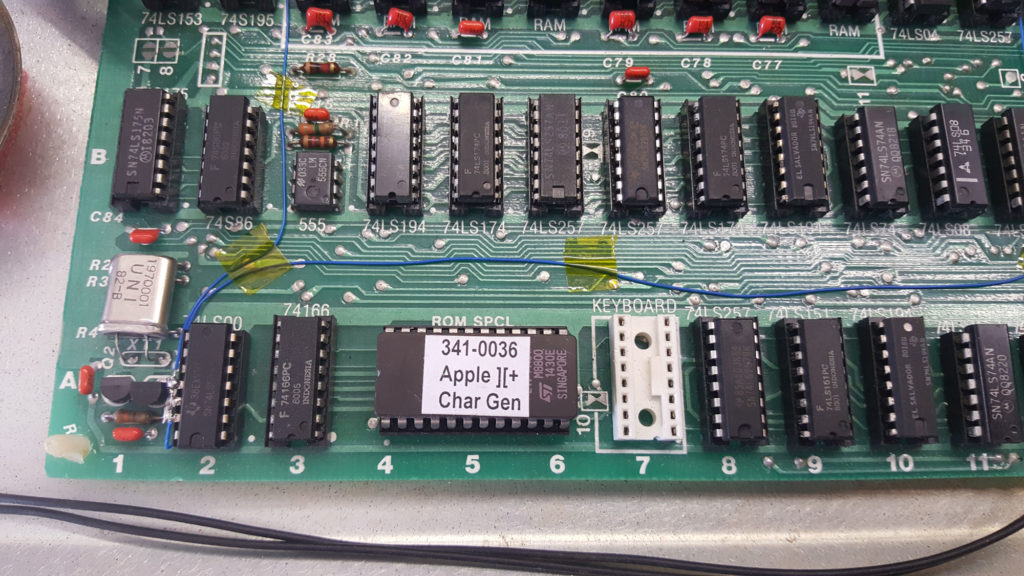 Testing the board with the disk drive connected.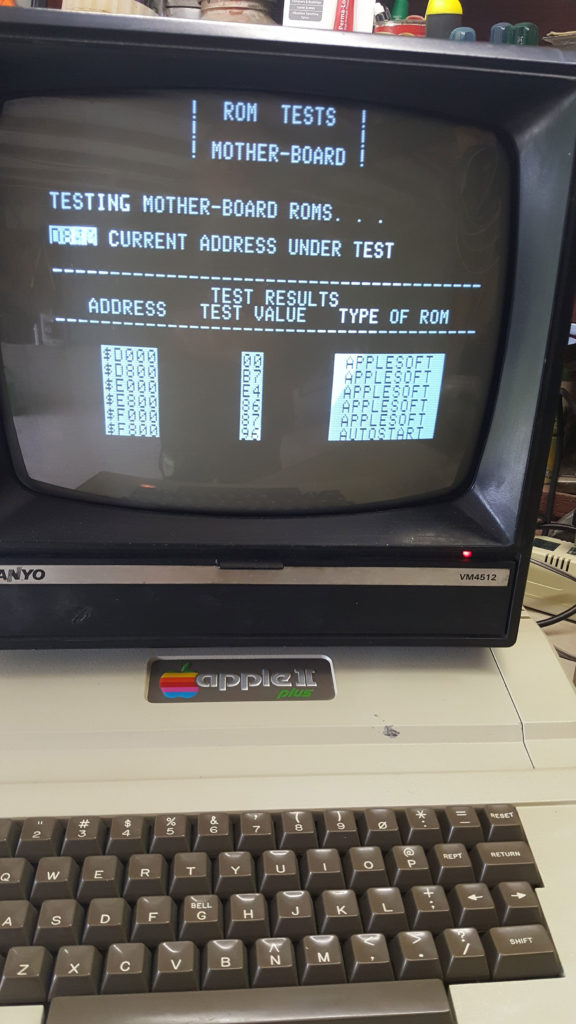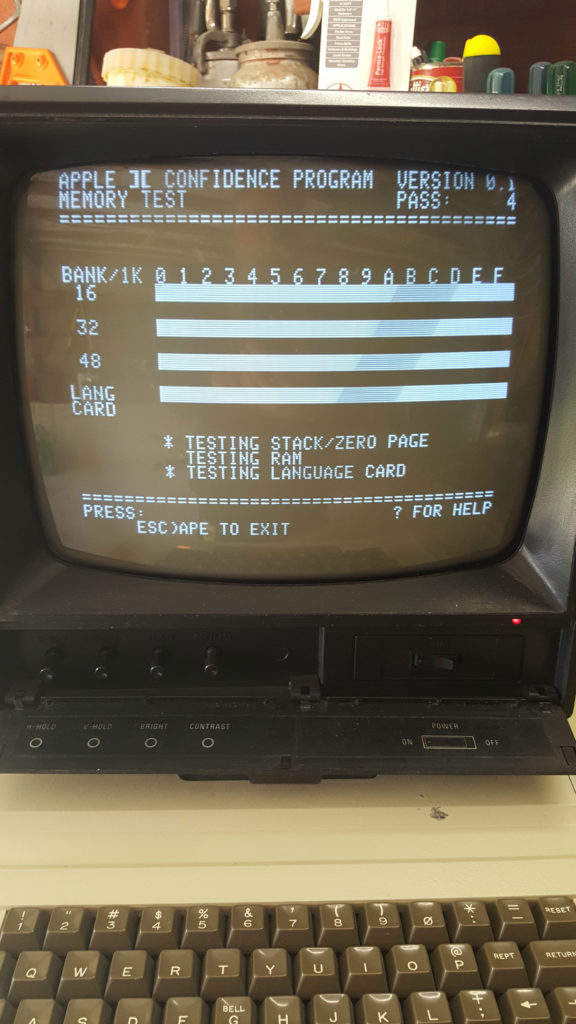 Time to test out a CFFA.1.2 card