Posted by musovern on May 27th, 2019 in Apple, Vintage Computers | 0 comments
The story of the development of the Apple I is well known and has become a "legend".
Steve Wozniak, who was working for Hewlett-Packard at the time, wanted to build his own computer. He couldn't afford the Intel 8080 CPU, which was very popular, as it was used in the Altair 8800 and IMSAI 8080, but was very expensive. He would have used the Motorola 6800 but it was also much too expensive. Finally he decided to build his computer around the MOS 6502 CPU, which was pretty compatible with the Motorola 6800.
Apple I was notably easier to use than the Altair, due to the ability to connect a keyboard and video display, which allowed displaying the characters rather than interpreting LEDs on the Altair's front panel. The display rate was very low, only 60 characters per second, but that was not a problem.
Steve Jobs, who programmed the game "Breakout" for Atari (with a little help from "the Woz"), became interested in this computer. Together, in April 1976, they created the Apple Computer Company and started selling Apple I for $666.66 each. In one year they sold about 200 of these units. This machine was so popular that Jack Tramiel of Commodore offered to buy Apple. Apple was, at the time, a major purchaser of MOS 6502 processors and Commodore owned MOS Technologies. Wozniak wanted $15,000 more than Tramiel offered. Needless to say, the deal fell through.
In April of 1977 Apple II was released, which led to the discontinuation of Apple I in October of 1977.
NAME: APPLE I
MANUFACTURER: Apple
TYPE: Home Computer
ORIGIN: U.S.A.
YEAR: April 1976
END OF PRODUCTION: 1977
KEYBOARD: No keyboard (sold separately)
CPU: MOS Technology 6502
SPEED: 1 MHz
RAM: 8 KB
VRAM: 1 KB
ROM: 256 bytes
TEXT MODES: 40 x 24
GRAPHIC MODES: None
COLOURS: None
SOUND: None
I/O PORTS: Monitor, Expansion connector, Keyboard connector, Cassette board connector
POWER SUPPLY: PSU built-in
PRICE: $666.66 (USA, 1976)
I bought my PCB and kit from our local auction website a while back.
I have now finished putting it together and have it running. I even have a CFFA1 card for it.
The Blank PCB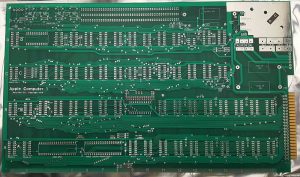 IC sockets and other parts installed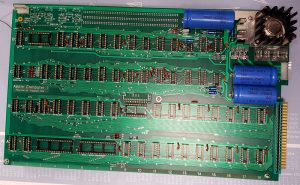 Testing with one of my spare Apple II plus keyboards. I have had to repair a couple of key switches
Testing that the cassette interface is working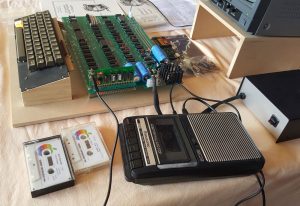 All working like it should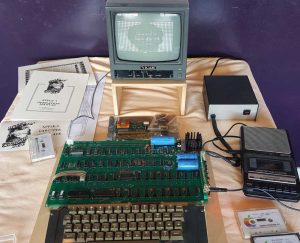 Happy how it has come together. Now I just need to make a case to put it in.
Just added the W Sander FRAM and serial cards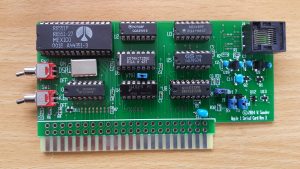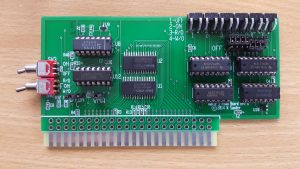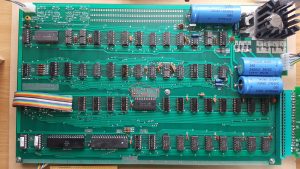 Testing DRAM IC's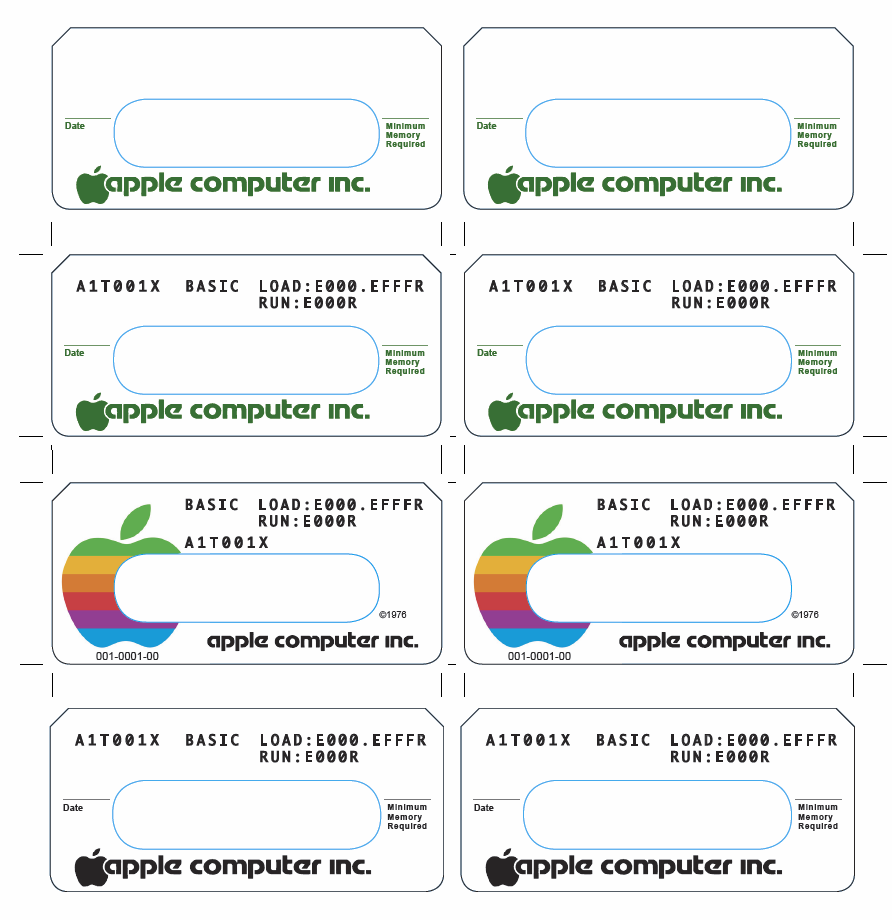 Labels pdf file to print out. LINK