Posted by musovern on May 19th, 2019 in TRS80, Vintage Computers | 0 comments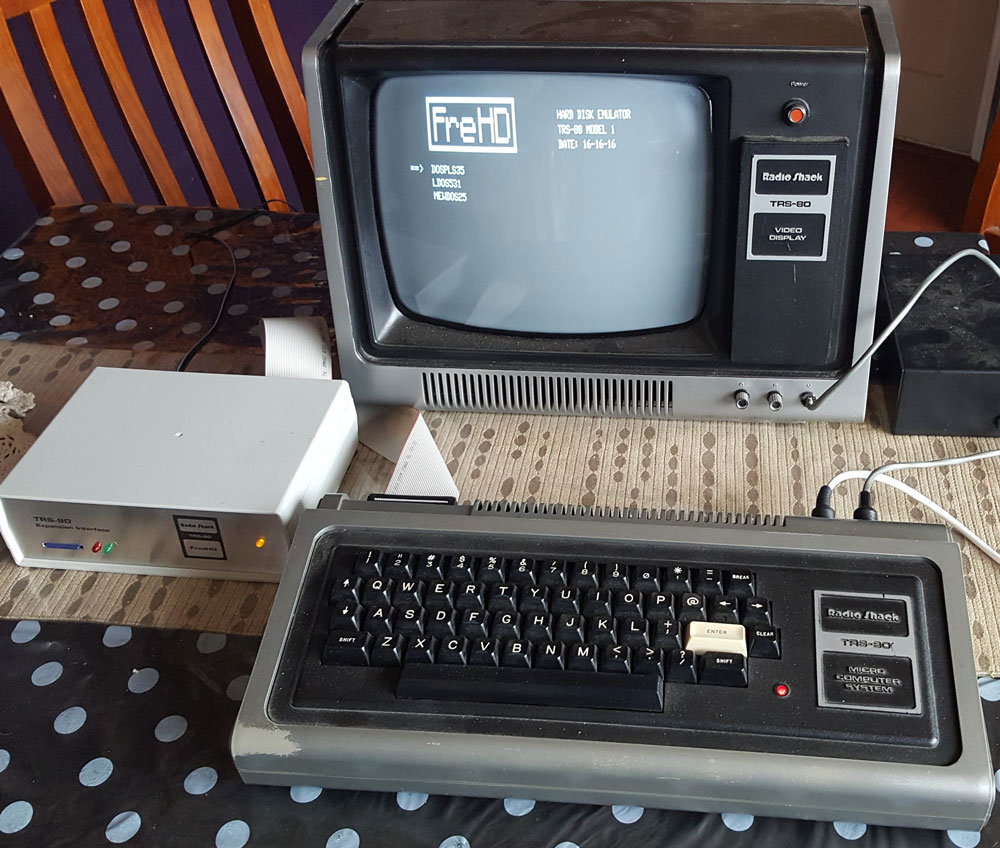 The Tandy TRS 80 model 1 was the first member of one of the most famous computer family. It was one of the first home computer and was launched at the same time as famous computers like the Apple II or the Commodore PET. Beside, Tandy competitors nicknamed was "Trash-80".
The TRS-80 was developed was developed within the Radio Shack engineering group, based upon several processor chips, SC/MP, PACE, 8008, 8080 and finally the Z80.
It used a black & white TV set, made by RCA, without tuner as monitor. The earlier models use a poor basic called Basic Level 1 (the Basic and the OS fit in the 4 KB ROM!). It was replaced later with the Basic Level 2 which needed a 12 KB ROM.
Read More...
Posted by musovern on Apr 3rd, 2018 in TRS80, Vintage Computers | 0 comments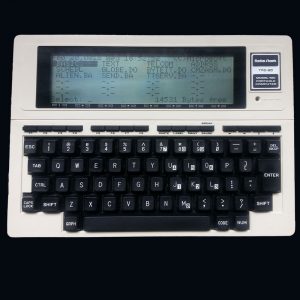 The Tandy 100 was actually a computer made in Japan by Kyocera. All the ROM programs were written by Microsoft, and even a few of them were written by Bill Gates (!) himself! These programs include a text editor, a telecommunication program, which uses the built-in modem (300 baud), and a rather good version of BASIC (no big surprise there).
Kyocera made this computer for three main companies: Tandy, Olivetti
(Olivetti M10) and NEC (PC 8201), these computers are the same except the case and some little differences in the programs and a few physical differences.
Read More...