Posted by musovern on Feb 3rd, 2020 in Apple, Vintage Computers | 0 comments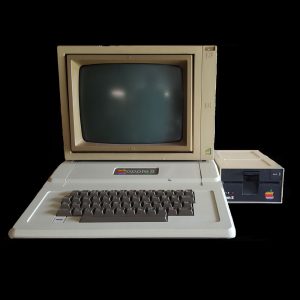 The Apple II+ was the successor of the Apple II.
It was fully compatible with the Apple II, however, has some new features: a new ROM containing the AppleSoft Basic (floating point version written by Microsoft), a new auto-start (store in ROM) for easier start-up and screen editing, 48 KB RAM, text modes were the same as the
Apple II, but the graphic modes were enhanced. They're the same as the Apple 2e: 16 colors with low resolution and 6 colors with high resolution. In fact the 6-color mode was also available on the Apple II since the revision 1 of the motherboard.
Read More...