Posted by musovern on Sep 12th, 2018 in SBC6120 RBC Edition, Single Board Computers | 0 comments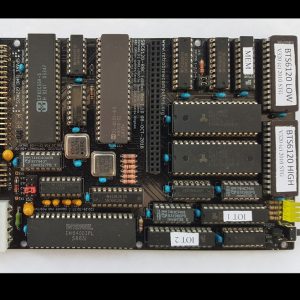 In the late 90s, Robert Armstrong of Spare Time Gizmos designed a single board computer using the Harris HD-6120 CMOS "PDP-8 on a chip".
Bob no longer offers new SBC6120 kits or boards, be he has made the design documentation, source code, and design files for the SBC6120 available for others to use at the Spare Time Gizmos SBC6120 Page with the following license:
All SBC6120 files are Copyright (C) 2001-2003 by Spare Time Gizmos.
Read More...