Posted by musovern on May 27th, 2019 in Apple, Vintage Computers | 1 comment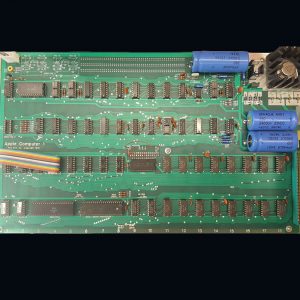 The story of the development of the Apple I is well known and has become a "legend".
Steve Wozniak, who was working for Hewlett-Packard at the time, wanted to build his own computer. He couldn't afford the Intel 8080 CPU, which was very popular, as it was used in the Altair 8800 and IMSAI 8080, but was very expensive. He would have used the Motorola 6800 but it was also much too expensive. Finally he decided to build his computer around the MOS 6502 CPU, which was pretty compatible with the Motorola 6800.
Read More...